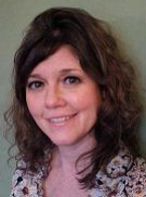 I am a Humanistic practitioner, seeing people as WHOLE BEINGS – body, mind and spirit. Our body, mind and spirit interact, impacting the other, and interconnecting across personal and social contexts and paradigms, in subtle and subconscious ways. There are times in everyone's life when our balance is thrown off and we experience troubling thoughts, feelings, emotions or behaviours. This can be compounded by our social relationships- others' expectations of what we 'should do' or how we 'should be.'
---
I am currently seeing clients face to face in Newton Abbot, within strict COVID-safe guidelines, policies and procedures.
Making the decision to get help may feel difficult, requiring strength, especially at a difficult time in your life when you are feeling vulnerable, sad/low/confused, lacking motivation or unable to cope. The process of where to go and who to call may seem confusing and maybe scary! Who you choose to help you is an important decision. Consequently, please call or email for enquiries, to help you decide if it is right for us to work together.
My approach
My aim is to help empower you as we explore and work toward your goals (in either Brief Solution Focussed or longer term therapy), in order to develop and deepen your awareness and personal knowledge of your processes, to create more balance and integration in your authentic being. Our work may help you be who you really are, giving you freedom and choices in what you want now in your life, including how you might achieve your goals.
Integrating holistic Person centred, Transactional Analysis and Gestalt modalities, I consider the client the expert on their own life, and as such, recognise the client's self-knowledge and personal power in making meaning for themselves. Research suggests the differences between types of therapy may not be as important as the nature of the relationship that is built up between two people; thus I aim to offer empathy, congruence, authenticity and unconditional positive regard toward the aim of creating a warm, trusting, nonjudgemental, reflective and open working relationship.
I offer my professional knowledge and experiences in using some cognitive-behavioural therapy and psychoanalytic principles as well as other helpful methods we may tailor to your needs, such as working with: creativity/arts, energy, mindfulness, meditation, visualisation, relaxation, using breath, nature, spirituality and hypnotherapy.
I work relationally, fostering awareness of processes between people and to self. I aim to promote respect and equality of opportunity, being sensitive to culture and ethnicity, religion, gender, sexual orientation, age, race and ability and what these social factors mean for you!
Experience
I have experience working with individual, adult clients, from a variety of backgrounds and cultures, with:
– depression and/or anxiety
– trauma and/or abuse
– disability/medical conditions/illness
– addictions
– low self-esteem
– bereavement and loss
– family and relationship problems
– questions of identity and existence
– self-harm or suicide
I have specialist experience in working with clients with ME/ CFS and Alcohol/Drug Addictions.
Professional qualifications & training
Diploma in Humanistic Counselling with Bachelor of Science (Hons) in Reflective Therapeutic Practice (The Metanoia Institute, London, 2014)
Master of Arts in Education (2005)
Bachelor of Arts in Sociology with Psychology (1988)
In Service Training – in Mindfulness, Drug Awareness, Working with Depression, Dementia, Protection of Vulnerable Adults, Domestic Abuse and Spirituality in Counselling. I regularly receive continued professional development. This last year I attended 'Yoga in Mental Health,' 'Nature as Co-Therapist,' and 'Hypnotherapy' courses.

I am a Registered Member of the BACP, adhering to their ethical code and good practice guidelines.
I am professionally insured and supervised.
---
Fees
Initial Assessment session: £20 for one hour.
Further sessions: £40 for one hour.
Concessions may be available; please enquire!
Availability
I am currently seeing clients face to face in Newton Abbot, within strict COVID-safe guidelines, policies and procedures.
Contacting Maggie Boyle