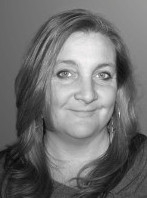 I offer heartful psychotherapy for both short and long term work. I can provide safe and secure stabilisation around current personal crisis, but also offer depth work exploring the spiritual search for deeper meaning and fulfilment.
---
I am now working in person, with the option of telephone or online sessions always available. 
I see clients in both in Exeter and Totnes, contact me for details.
We all face difficulty and challenge at some point in our lives. Psychotherapy can offer invaluable support, insight, warmth and clarity in a safe and confidential setting. It can be useful in times of crisis or difficulty when talking with close friends may not be enough. Or perhaps there is a desire or need for a greater self-understanding and reflection on the way you are experiencing your life. Finding the right person to support you is really important and can make all the difference. The first step is to arrange an initial meeting by email or telephone, where I can answer any questions that you may have and you can get an idea of how it would be to work together. I work with individuals and couples.
Core Process Psychotherapy
I am trained in Core Process Psychotherapy, which is a relational therapy that uses the skills of mindfulness to help you become more aware of and compassionate towards your own experience. I am here as a facilitator, witness and gentle ally who honours your individuality and personal journey, as well as recognising the significance of enquiry and challenge as one of the catalysts for your personal growth.
This psychotherapy draws on the healing aspects of relationship between two people combined with the skills and insights of western psychotherapeutic theory.
Through deepening trust and empathy Core Process Psychotherapy encourages unconditional acceptance of yourself as a whole person. Rather than regressing to the past it is more about allowing our present experience and seeing how our past conditioning has affected us.
My background
I have wide ranging experience of working with people who are experiencing difficulty and pain, and supporting them to effect personal change. Over the last twenty years I have worked in many different roles, incorporating the skills of mindfulness to enable clients to have greater awareness of their thoughts feelings and behaviour, and to make conscious choices to change their behaviour and improve their relationships. I chose to train in Core Process psychotherapy because it brought together many of the principles and values that I already practised in both my work and my personal life.
The most important principle for me is that we are all, at our centre, whole and free. My experience is that each of us has an inherent wisdom and an innate movement towards healing. Through therapy we can nurture this and allow it to lead us towards positive change both internally and externally, a greater sense of well-being, independence and intimacy.
My qualifications
I have an Masters Degree in Core Process Psychotherapy, following 6 years of professional training and clinical practice in psychotherapy with The Karuna Institute. I am an Accredited member of the UK Council of Psychotherapists.
I have full professional Liability Insurance. As a registered Member of the British Association of Counselling and Psychotherapy (MBACP), I abide by their Ethical Framework and Guidelines for Good Practice and adhere to the code of Confidentiality.
---
Fees 
The introductory session is free. I charge £55 for individual sessions and £80 for couples sessions.
There may be reduced fee sessions available depending on the number of clients I am seeing.
Please get in touch, I look forward to talking with you.
Availability
I see clients on Tuesdays and Thursdays so do get in touch if you need some help.
Contacting Franceska Hannis