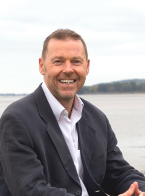 Hello, I'm Andrew, an experienced counsellor and coach with a warm and non-judgmental approach. If you're struggling with a problem or want to get more meaning out of life, counselling may help. I'll work sensitively with you to support you in what you're going through. I offer short-term counselling or, to explore deeper issues, long-term open-ended therapy. I work with individuals and couples. If you want to work on achieving particular goals, coaching may be more appropriate.
---
I am now seeing clients face-to-face and also offer online or phone sessions.   
Counselling
As your counsellor (or "therapist") I support you to resolve sometimes painful issues from the past that may be holding you back, help you deal with your feelings and emotions, and ultimately gain an improved sense of wellbeing.
Integrating a range of approaches, I offer a broad counselling service (adults, 18+) to help with issues such as grief, bereavement and loss; anger; stress, anxiety and depression; shame and low self-esteem; and relationships and family issues. I offer individual and couples counselling. I specialise in working with clients who:
are in recovery from addiction, eating disorders and "co-dependency"
were abused or neglected as children or who grew up in "dysfunctional" families
were adopted or are exploring other issues of identity
are struggling with issues of sexuality and intimacy.
I belong to the affirmative It's All About You Wellbeing network which enables LGBTQ+ people, their families and friends to make contact with the right  professional for them.
We would first have a brief telephone conversation followed by an initial face-to-face session to find out whether counselling is the best option for you and whether I am the right counsellor for you to work with. If we decide to go ahead, sessions are usually weekly. This could be short-term to deal with a specific issue or longer-term, to resolve deeper-seated issues including negative experiences from childhood.
Client testimonials:
"I'm not the easiest person to satisfy as a client, and am delighted to have found Andrew as a therapist. While working with him, I've found Andrew to be empathic, compassionate and very understanding. I find his approach refreshing and would be happy to recommend people to him."      Gerry H, Dublin (online individual counselling)
"Thank you for being such a genuine, warm but honest counsellor who was challenging to my narrative at times … making me see things from a new point of view really did help. I feel it's made me more accepting of all the huge live events that all came crashing on to me at once."    Estelle* (face-to-face individual counselling)
"We are glad we chose Andrew to help us with our issues. We feel he listened and empathised with our situation, whilst giving us helpful practical advice and coping mechanisms. Andrew tailored the sessions focusing on what we wanted and showed genuine interest and no judgement for our challenges. We appreciate the help and encouragement he provided."    R+J (online couples counselling)
Coaching
Do you want to feel more positive about the life that you lead? Make some big changes? Perhaps take on a new challenge?
Coaching helps you achieve the results you want in your life. The focus is on getting really clear what it is you want and then identifying the steps you need to take to realise your full potential. This could be about any aspect of life … landing your dream job; finding the work-life balance that suits you; improving the quality of your relationships; or daring to have a go at something you've always longed to do but told yourself you couldn't!
As your coach, my role is not to give you answers, but to ask the right questions so that you find your own answers. Some people prefer to go out walking on the seafront rather than sit in a room, and that's fine by me! While supportive and encouraging I can also be challenging. Coaching is action-oriented and usually short-term (typically four to six sessions over a few weeks or a couple of months – but there is no hard-and-fast rule).
My background
I have always had a passion for helping people heal, develop and flourish. Having benefited immensely myself from counselling and therapy, in my early 30s I trained in London as a psychotherapeutic counsellor. More recently I also gained a qualification in coaching and mentoring, including life coaching, coaching singers and other performers in dealing with nerves and workplace coaching.
I've also had considerable professional experience in other fields of work such as PR, corporate communications and learning & development.
My voluntary work has included counselling at the Terrence Higgins Trust in Brighton and being a trustee of Mankind UK, a national charity offering therapy and other support to male survivors of sexual abuse. I practice meditation and mindfulness and am currently a trustee of Gaia House, a retreat centre near Newton Abbot offering silent meditation retreats in the Buddhist tradition.
Qualifications, professional membership and ethics
Counselling:
Theory and Practice of Psychotherapeutic Counselling, Bruce Lloyd Consultants, London
Certificate in Couples Counselling, accredited by International Society of Professional Counsellors
British Association for Counselling and Psychotherapy (BACP) Registration number: 198305
I work within the BACP Ethical Framework.
Coaching:
ILM (Institute of Leadership Management) Level 5 in Coaching and Mentoring
I adhere to the EMCC (European Mentoring & Coaching Council) Code of Ethics
---
Fees
I offer the option of a free 15-minute initial phone or Zoom consultation which enables us to decide on whether it is right for us to work together.
Individual Counselling or Coaching: I charge £65/session (60 minutes); reduced fee sessions during the daytime may be available depending on the number of clients I am seeing.
Couples Counselling: I charge £85/session (all sessions 60 minutes, except first session = 75 minutes), or you can choose to book and pay upfront for 3 sessions for £240.
Availability
I work regularly on Monday afternoon/evening; Tuesday morning/evening; and Wednesday morning/afternoon. Other times and days may also be possible.
Contacting Andrew Lacey